The Prairie Dog Mobile
Refinements and overhauls
---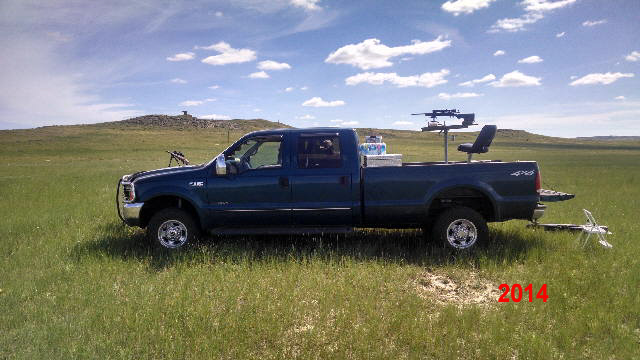 YEAR 1
Single bench mounted in goose neck hitch socket. Second bench was a table on the ground. Bench in the truck was too far off floor and the table on the ground sucked.
---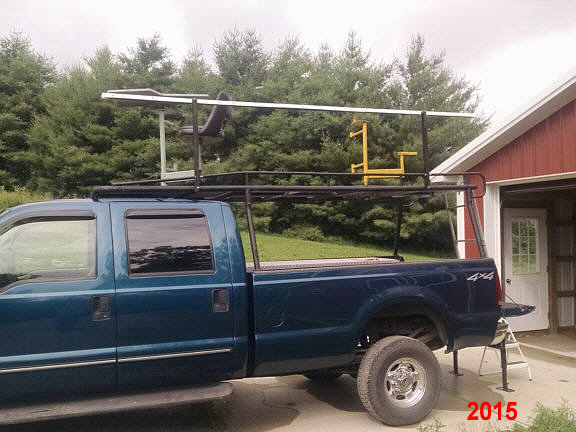 YEAR 2
Ladder rack with 2 benches that swivel 360 degrees. Adjustable jacks on the back of the truck and jack stands on the front. Didn't stop the rocking of the suspension. If someone shot, you had to wait until they were done laughing to take your shot.
---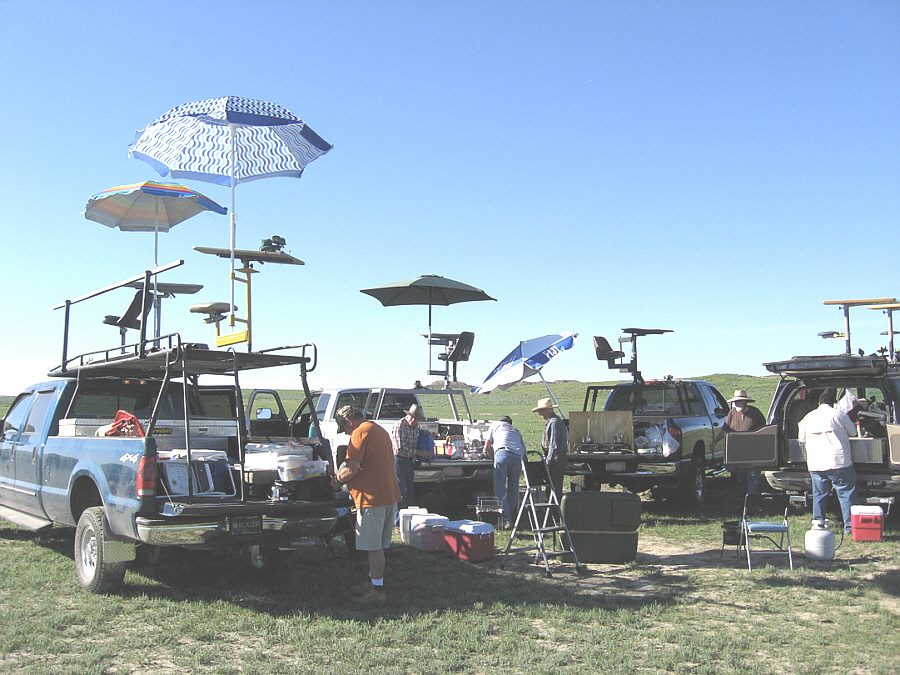 YEAR 3
Lunch on the prairie. This year we used 4 pipes to brace the rack and not the truck suspension. That worked.
---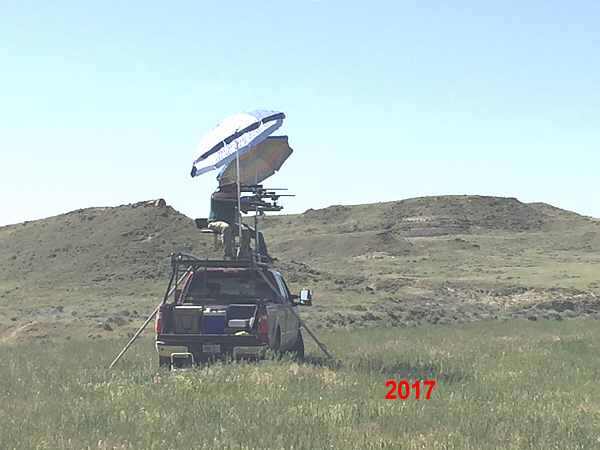 YEAR 4
Thin wall conduit on opposite corners of the ladder rack. Only needed two pipes and it worked like a champ. Minor changes to the benches for rigidity and comfort.
---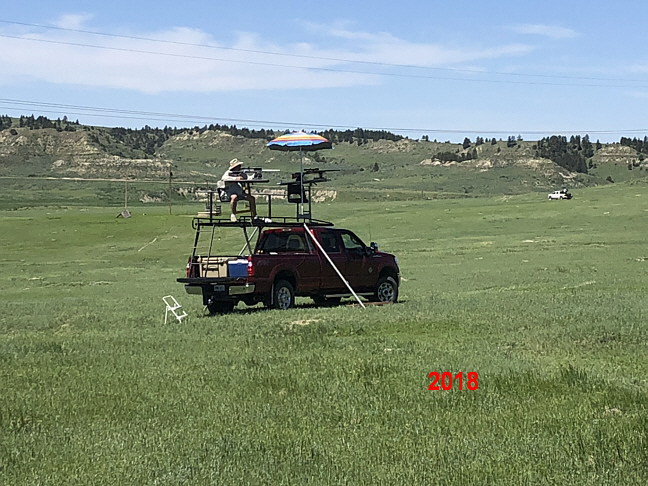 YEAR 5
Thin wall conduit used again in 2018 with both positioned at the front corners of the rack. Works very well. Modifications to the benches included larger tops and better seats.