Savage Model 25 Walking Varminter
17 Hornet
---
March 2013
Sometime in 2012 Savage announced the new model 25 in 222. I immediately added it to my wish list at my vendor web sites but before it became available to me Savage announced the 25 would also be chambered in the 17 Hornet caliber.

I already have a 222 so I figured I would rather snag a 17 first. Before it arrived I had all the goodies to roll my own ammo and proceeded to do so.
When the gun arrived, I followed the break-in procedure I always use and was ready to throw some lead down range.
The groups were not all that impressive but it was fun to shoot. Of course the cartridge is getting a lot of press right now so I've been doing plenty of reading. One article offered reloading data that included 12 grains of Accurate 1680 powder lit by a Remington 6-1/2 primer.
So I assembled 5 rounds with 11.8 grains and 5 rounds with 12 grains. On paper, the 11.8 was more impressive but not by a huge margin. Back at the reloading bench I loaded 20 additional rounds with 11.9 grains thinking this would be "middle of the road" hopefully on accuracy and velocity. While 1 tenth of a grain doesn't sound like enough to bother with, in the very small case of the 17 hornet it can make a difference. The 2 tenths difference listed above wasn't huge but it was obvious on the groups.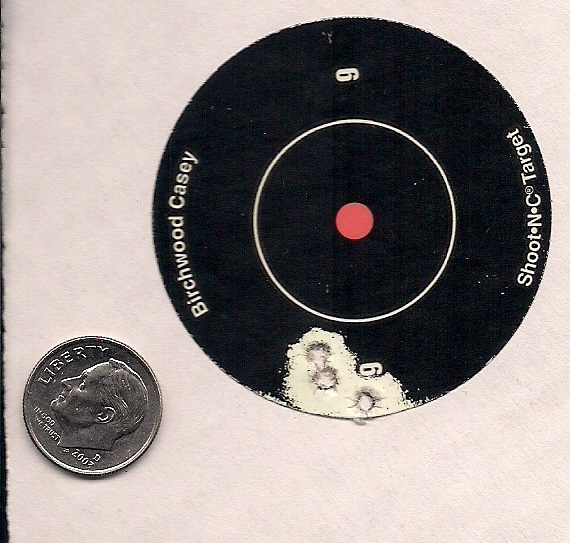 I only have 2 complaints about the gun. First, I noticed when I inserted the bolt and "closed" the bolt right out of the box, that the bolt handle sticks almost straight out. Now if you are a gorilla with hands the size of Texas, this might be pretty nifty. But since I am an average size guy, I don't see the point.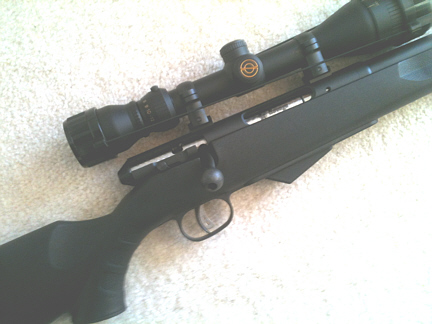 To my dismay, the first time out with it where I actually had a shot at a coyote, the bolt handle had been lifted/bumped and the gun would not fire. It un-set the trigger when I squeezed and consequently the bolt had to be lifted all the way to re-cock and the coyote was not interested in waiting for that. I will either bend that handle down or make a new one that actually lands where it should instead of sticking straight out.
The second complaint is cycling the bolt to feed the next round is rough and must be done quickly and deliberately or the bolt will hang up. I will do some polishing and see if that improves anything.
Stay tuned for updates.
---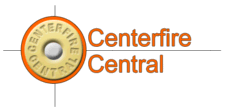 Last Modified: Saturday, May 18, 2013 9:23 AM