The Savage 340B in
.222 Remington
---
1/2/2012
I guess this really all started back in 1987 when I purchased my first 22 caliber centerfire in a Savage 342 Hornet. I've put a zillion miles on this gun and 2 or 3000 rounds through it. It's a blast to shoot, pretty accurate and hard on coyotes. I've seen a lot of these rifles over the years in several calibers and while it is pretty much a utilitarian rifle, they work.
In 2010 I purchased a Savage 340C in .222 from a customer of mine. It's a great little rifle and will drive nails. Sometime late in 2011, I started watching the 340 series rifles on Gun Broker. They were kind of all over the board on price and condition but I just kept watching them. Primarily looking for another 222, I would have even snagged one in 223 for the right price/condition.
The Savage 340 C has been "re-blued" with a matte finish of some sort. The sights had been removed leaving a gaping hole under the scope where likely an old Dockendorff occupied the dovetail slot. The finish is great but it's not original which just doesn't set all that well with me. I would have preferred it had been re-finished in a gloss blue.
December of 2011 a Savage 340 "P" shows up on Gun Broker. It had the traditional Weaver side mount and a Weaver K6 Scope. The description was vague but in the pictures everything appeared to be in order. The buy it now price was great so I grabbed it.
The next day the seller called me. He seemed to be baulking a little like he realized he listed it too cheap. Not my fault, a contract is a contract. I didn't say that to him but let him know that I did fully intend to own the gun. He agreed to send me a paypal invoice but before it arrived I got an email from him stating it was in fact a 340 "B" not a 340 "P". "Let me know if you are still interested"
My response, "I knew that it had to be either a "B" or a "D" because Savage didn't make a "P" and I want it either way"
Got the invoice, paid it, got the rifle on 12/19/2011.
It's awesome and he did sell too cheap. But again, not my fault, I didn't list it.
The finish is near perfect. Someone did cut/notch the stock for the Weaver scope mount but this is pretty typical. The trigger guard has been refinished, I think, but it's a nice gloss finish so I'm ok with that.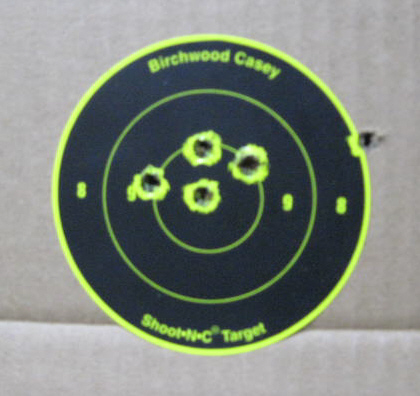 Shot this group with it 12/22/11. These were rounds I had assembled for the 340C but I had to seat the bullet deeper for this gun. I think with some tweaking, it will be a nice shooter. I removed the scope from the 340C and put it on this gun. It's an older gloss Simmons Pro Hunter and a fine scope. The rings on the Weaver K6 that came on the new 340B were apparently installed by Weaver at the factory. The only way to remove them would be to unscrew the eye piece. The K6 is the best looking old Weaver I've seen in a long time and while I appreciate that it would look more traditional to leave it on my gun, I guess I'm not that much of a "traditionalist." I want more versatility than a fixed 6 power.
I will regret selling it but I went ahead and sold the Savage 340C to a friend of mine that works for me part time. He knew the scoop on the new Savage and the M77 that ended up arriving at the same time so he was already bugging me to sell him one of the Savages.
---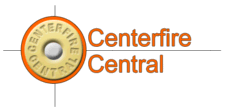 Last Modified: Monday, January 2, 2012 9:34 PM