FoxPro Spitfire
---
December 2011
After using a Johnny Stewart Preymaster for 3 years I was ready to try something different. The Preymaster is limited to the available sound cards and while it's not hard to change out the cards it is a little short on variety.
The Spitfire is digital and can play several different file formats. There really isn't any sound that could not be played on this rig. Which is part of the reason for switching to this model. I have some opportunities for coyote hunting where the dinner menu is not rabbits. Soooooo I need to mimic the menu to get a response, I think.
Right off the bat there are things I like and dislike about the Spitfire.
| | |
| --- | --- |
| Pros | Cons |
| Lightweight/Small | Volume seems low |
| Easy to read display screen | Changing calls is a slow scrolling process and if you wait to long after finding the sound you want, the screen goes back to the call that is playing. |
| Mute (that restarts where it left off) | Same STUPID button design as JS |
| | |
| | |
My biggest complaint with the Stewart and FoxPro is the button style. Oh they work perfect unless you hunt coyotes when it's cold and you have gloves on. Then you can't feel the button or feel it press (or not press). Come on people, it isn't rocket science.
Anyway, as of 12/13/2011, I've only tried the new Spitfire once. I will update this when I get some more time to work with it.
Update 12/24/2011
On 12/15 I called in a pair of coyotes at sun up. As luck would have it one of them traveled into range but when he paused and waited for me to shoot, all I got was a scope full glare from the hazy sunrise. He may have winded me, I'm not sure on that but at least I didn't scare hell out of him by shooting at him. Either way, he disappeared and never re-surfaced. I tried a different location on the 16th but go no response at all.
On 12/20 I called in a beautiful owl. I watched him with the binoculars for a minute or so. It was kind of like watching the exorcist what with his head turning what seemed like a full 360. I can hardly turn my head far enough to look over my shoulder let alone look behind myself. Amazing critter ! With the bino's I could see him blink. It was pretty neat to watch him but no coyotes ever arrived on the scene.
No coyotes yet but encounters with the owl and things like that are just a perk of coyote hunting to me.
Update 1/15/2012
I have called a few coyotes in now with the Spitfire and like the call. However the transmitter leaves something to be desired. I still hate the flat buttons that you can't feel while wearing gloves and a second problem has developed. Sometimes when I press the MUTE button the volume will go up or down. Nothing consistent but enough times that I have verified that it is not me, it's the transmitter.
Soooo I called FoxPro. For starters I'm impressed that they actually have tech support and that they seem to know what they are doing. Oh, yea, and they SPEAK ENGLISH.
Anyway, I explained the problem and was assured that they would replace the transmitter. So while there has been an issue with the system, at least customer service is reachable and it looks like they are going to take action.
On another note, I purchased the USB adapter and cable so that I can download sounds and install them on the system. The software downloaded from FoxPro is pretty slick. You can change the order of the sounds, delete, insert ect. So I re-arranged the sounds on my card so that frequently used sounds are close together. That way I don't have to scroll through the entire list to find what I want. Pretty cool !
Update 1/20/2012
The new transmitter arrived and works perfect. Of course the weather is not cooperating right now so I haven't seen a coyote in a few days now. That will change soon I hope.
---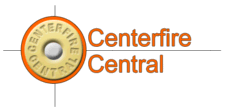 Last Modified: Monday, January 23, 2012 9:40 AM