%@LANGUAGE="VBSCRIPT" CODEPAGE="1252"%>
A Gun To Shoot
---
Talk about a can of woms. Just ask anyone that hunts what kind of rifle they would recommend for coyotes and they'll tell you.
I can't tell you what's best but I can tell you the truth of the matter. I have not killed tons of coyotes but with the exception of 1 coyote, all have been reachable with a 22 rimfire. While I have not killed a coyote with a 22 rimfire I can tell you that CCI stingers are effective at shorter ranges say 50 to 75 yards.
My first coyote was killed with a 30/30 and literally the coyote was 34 feet away. I've killed them that close and all the way to 200 yards. Usually, they are under 100 yards.
I have never tried it but see no reason why OO buck shotshells would not do the job at short range. But if you are hunting public ground you need to know what weapons you can use as well as shot size restrictions if any.
My preference for coyote hunting is a small caliber centerfire such as a 22 Hornet or a 204 Ruger.

I always use a scope just because I am more comfortable with a scope than with open sights but a scope certainly is not mandatory. Just leave the variable power scope turned down to the lower powers. You can always turn it up if they are farther out but if they are close you don't have the time to turn it down.
While no one likes a rusty gun, I do little more than wipe my gun down during season. I don't want to go out there with it smelling like a refinery. Heavy oils and cold weather do not mix well either. If you must use something use as little as you can get away and use a light weight oil.
Practice enough to be confident in your ability!
---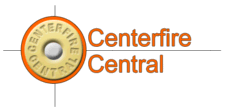 Last Modified: Sunday, May 24, 2009 11:04 PM