Deer Hunting
---
Fall of 2011
Talking frequently to customers about deer hunting I have begun to realize how much deer hunting is a part of who I am. I get customers that aren't sure if they are going to hunt either because of time constraints or genuinely not committed to the task and find myself thinking that to be a little strange.
While it really isn't strange it's foreign to me because at this stage in my life, I have been deer hunting for more than 80% of my years.
Dad has been gone for 9 years now but it certainly doesn't seem that long. I can't ask him specific dates and my memory isn't what it used to be. I am sure somewhere along the way he told me and my brother how long he had been deer hunting. I have a picture dated 1961 of Dad with his first buck, a little 4 pointer taken with his 303 Enfield. I know that he killed a doe prior to that but I'm not sure if it was 1960 season or earlier. I was born in 60 so at least I know he was deer hunting before I was born.
To my knowledge, my grandpa never owned a gun or even hunted so I'm not sure who sparked the interest in my Dad but it became a family tradition. I remember him bringing this 9 pointer home in 1968.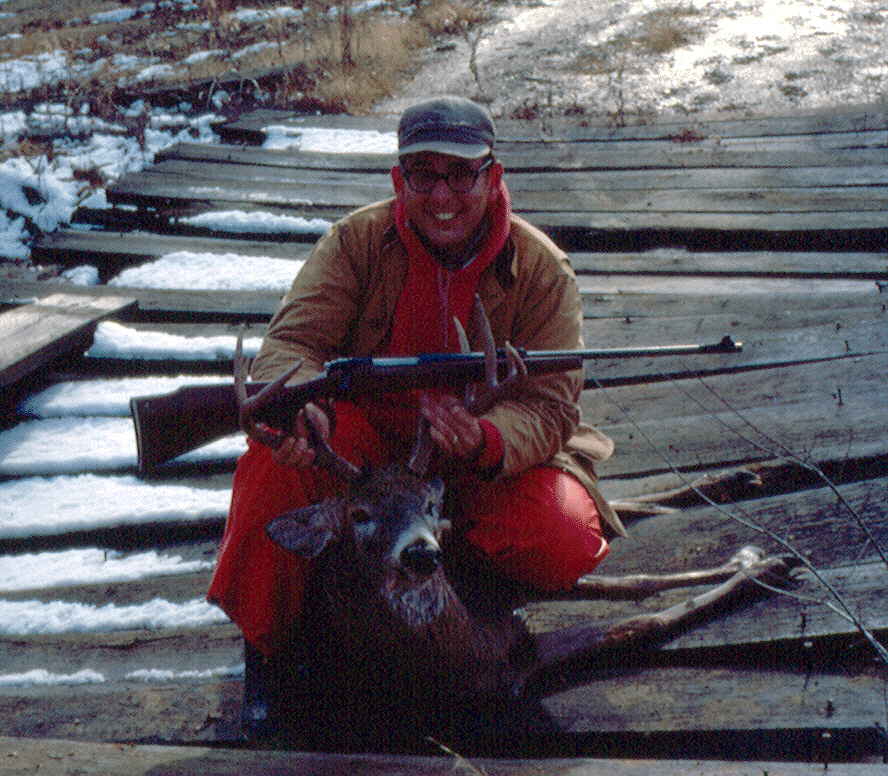 In the fall of 1971 Dad took me and my brother for the first time. We didn't get to pack a gun but we were thrilled to go anyway. I remember sitting on a hillside nestled up against a log and overlooking a cleaned bean field. We watched 7 deer come into view and one of them was a buck. Dad could see it with his binoculars but not with his open sights. He couldn't take the shot and remarked later that he should have handed me the rifle. Me and my brother could see it just fine without glass.
People talk now about being cold while hunting and I can't help but laugh a little. That first year me and my brother donned rubber pack boots from Kmart. Thinsulate was not on the scene so the boots were bought large enough to accommodate many pairs of socks. Jeans were yanked on over a couple pair of long underwear and if we got really cold, let me re-phrase, when we got really cold we could cover up with one of the old wool car coats that we drug all over the woods or North Missouri. So I can't help but laugh a little when people tell me how cold they got while deer hunting. IT WAS MISERABLE !
But since that grand season in 1971 I have missed one opening day and my brother has missed one opening day. Until his passing in 2002, Dad never missed an opening day.
So the approaching 2011 season will mark my 40th season. Not 40 seasons of "yea, I may go" or "if I get the time" or "I'm not sure yet". And I thank God that I am still able to go and I don't plan on that changing until death do us part.
My brother and me have not missed an opening day together since Dad died and there isn't an opening day that we don't wish he was there with us. We do our best to make him proud every season.
Tricks of the Trade?
First and foremost - you have to go.
Last season I killed 6 deer, 3 early on and then a triple the last Saturday of season. Me and my brother have discussed my luck of 2010 and I really am not sure how I will top it but that's my goal.
If I had a dollar for every hour I've put into deer hunting I could eat boiled snow crab for many dinners in a row. The cost has been ignored for years, ok maybe 40 of them.
I've killed 48 deer as close as my count can get. Even at 100 pounds each that's nearly 2-1/2 tons of deer. Realistically it's probably more like 3 -1/2 tons. Either way, that's a pile of deer and without putting a calculator to it, I'm guessing 35 to 40 of those were taken with the "less than adequate" 243.
No, I'm not an expert but I think I've figured out what it takes.
So second on the list of importance is you have to be able to shoot.
You have to be quiet and you have to do your best to blend into the environment. That's really about it. You don't have to spend a million dollars on scents, camo, guns, scopes or other gear. Not that I haven't, I'm just saying you don't have to.
It would be nice to say "I've seen it all" but every season I learn something new or see something that blows another "theory" out of the water.
One of my favorite theories that got blown out of the water is "deer smell and hear everything". One season in the past decade I rode my ATV to my stand, climbed into the stand, sat down, put a wad of chewing tobacco in my mouth and shot a buck just after he crossed the ATV trail. Literally less than 5 minutes for the entire scenario to play out.
---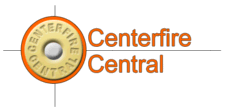 Last Modified: January 3, 2012