CZ527 Varmint
17 Hornet
---
Product Review

By Bill Wade
3/27/2020

My obsession with the Hornet cartridge dates back to 1987 when I purchased my first 22 Hornet.

When Hornady standardized and introduced the commercial version of the 17 Hornet back in 2012 I was excited to say the least. I jumped in and bought a Savage 25 Walking Varminter which to this day is still a love hate relationship. I love that rifle after I pull the trigger. All the performance you could ever want in a light varmint rifle has already left the barrel. Beyond that not really a fan.
The cartridge is phenomenal though it wasn't a new idea on Hornady's part but I'll leave that for you to research.
A 20 grain bullet leaving the barrel at 3600 + Feet Per Second from a loud BB gun is nothing short of incredible. I've killed Fox, Coyote, Prairie Dog and Ground Hog with it. Oh and paper, lots of paper because it's a lot of fun to shoot.
Early this year the opportunity to purchase a CZ in 17 Hornet presented itself at a price I couldn't resist. I actually bought two rifles and a complete action. One rifle in the American model which sports a 21-7/8" lighter weight barrel and one in the Varmint model which of course is a heavier longer barrel at 24". Both models have a single set trigger and 2 position safety. The action I bought for a project rifle down the road.
If you haven't handled a CZ527, don't. You'll end up drooling and spending money. One of the slickest little rifles you'll ever put your paws on.
The 2 new rifles are wearing Turkish walnut and are of course beautiful. Fit and finish on both the wood and the metal are outstanding.
I have a CZ527 American in a laminated 22 Hornet which is no less stunning. It is extremely accurate and has been to Montana several times.
The Varmint model in 17 Hornet was purchased for the dog towns in Montana. Well that and I just wanted one of them. Intended to be a bench gun I jumped in and ordered a new thumbhole stock from Boyd's Gun Stocks. Yes, it broke my heart to remove the walnut but the added weight and beaver-tailed flat/oval forend of the varmint model thumbole will add amazing stability on the shooting rest.
Seen below are the before and after pictures and while the walnut is beautiful, once again I am thrilled with the Boyd's product. A new color Maroon/Pepper.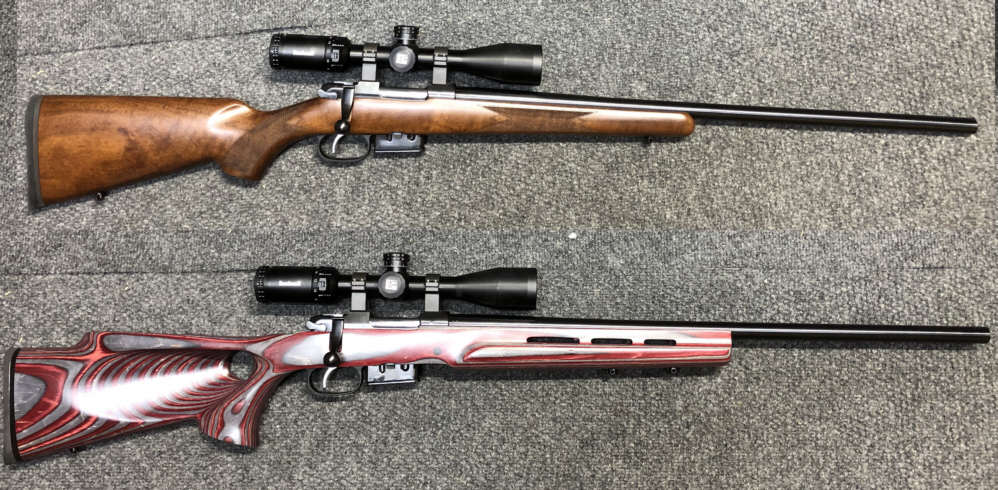 I have purchased several of the Boyd's stocks over the past few years and continue to be impressed with them. For the first time however I actually had to do a little work on the inleting of the stock. It seems CZ has added a separate recoil lug that the inleting did not allow for. 10 minutes with a Dremel tool and that was taken care of.
By the time I ordered the stock I was narrowing down my load choices so while working on the stock I went ahead and epoxy bedded the new action. In the process of inleting I discovered that the hard plastic recoil lug would actually come down into the stock nearly against the cross pin. I slightly beveled the front edge of lug and decided the best stability would be observed by bedding with epoxy.
Before during and after inleting.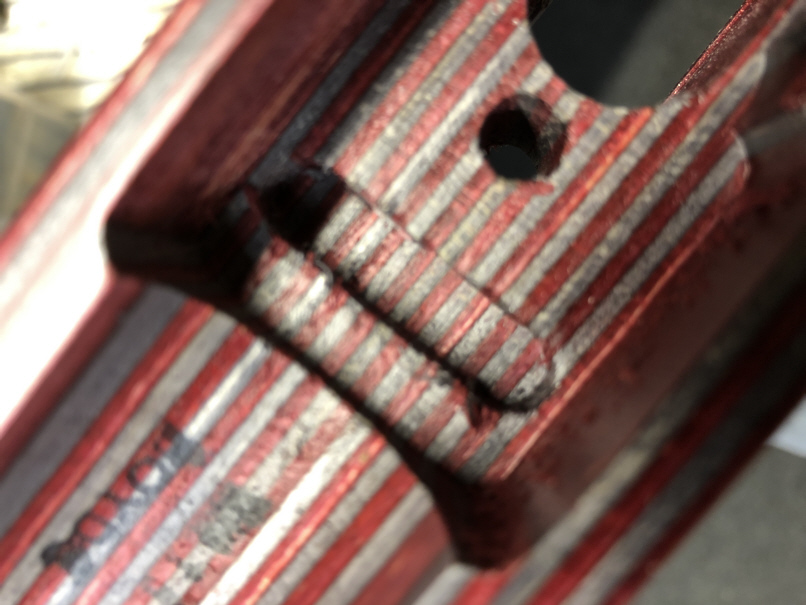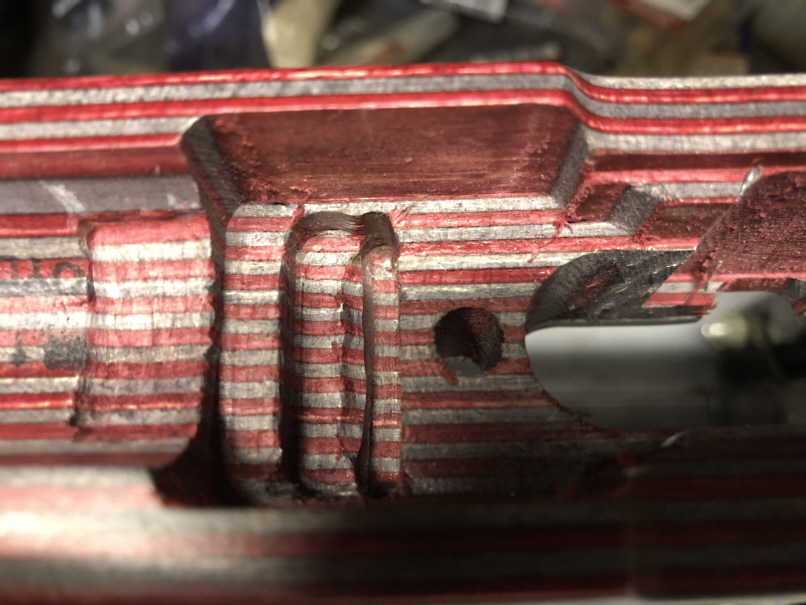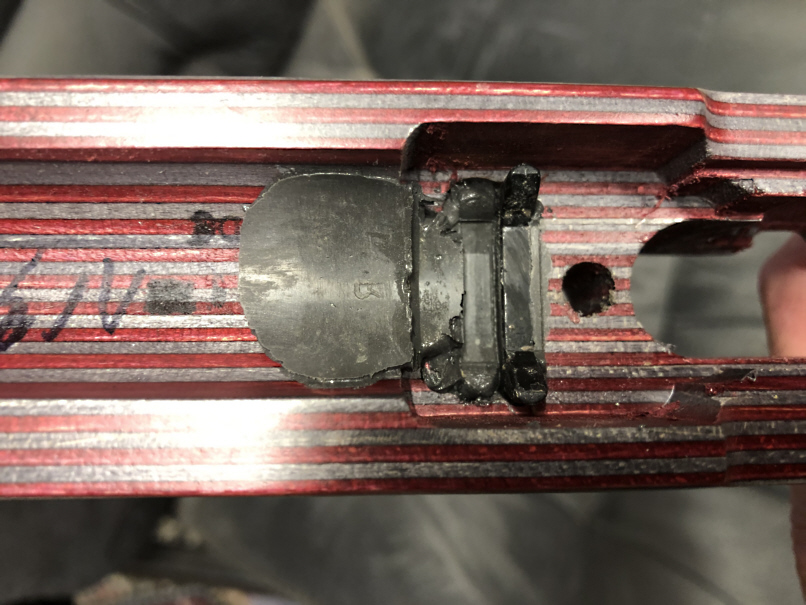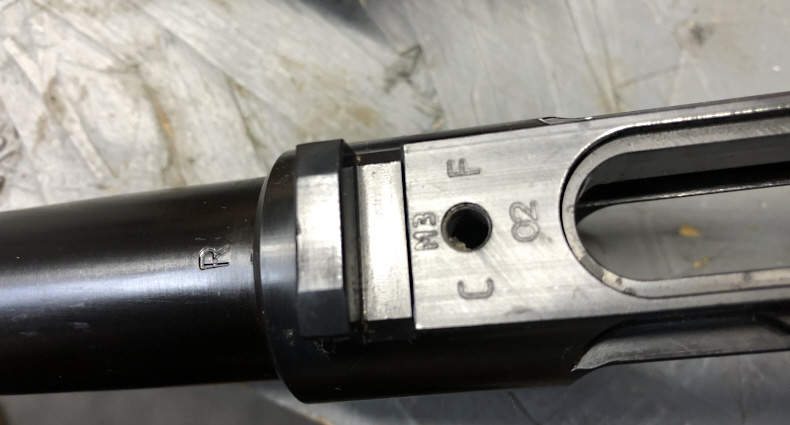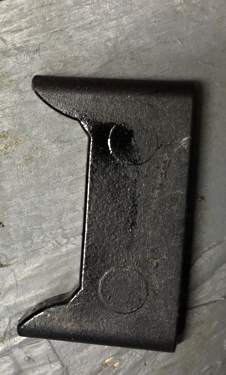 Of course, as with every new rifle I've obtained since the late 90's, I followed this procedure for cleaning and break-in. Alliant 1680 powder has been awesome in the Walking Varminter so that is where I started with the 527. Neither disappointed or amazed, I was given a recipe using CFE BLK in a phone conversation a week or so ago that was worth trying. Absolutely Never assume a recipe is good until you verify it's validity in a mainstream reloading manual. The recipe was solid and I worked up to near max with very nice results but the 1680 powder still won the battle.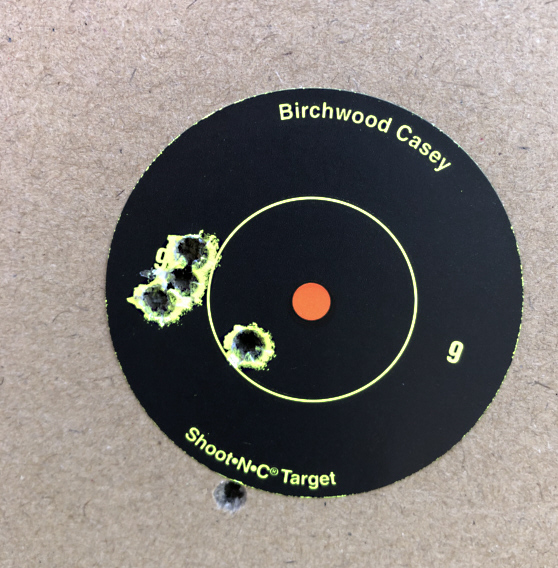 This group was fired before the new stock was installed.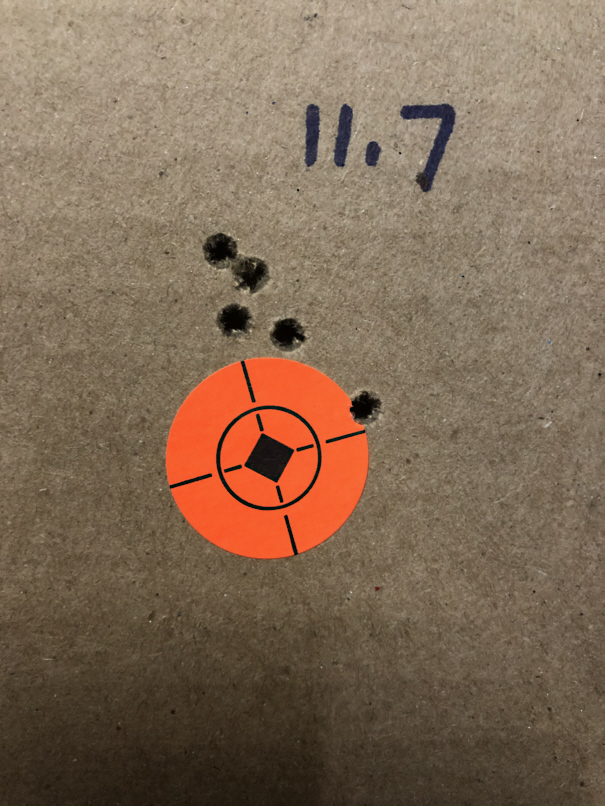 This group was fired from the new stock with no changes in adjustment.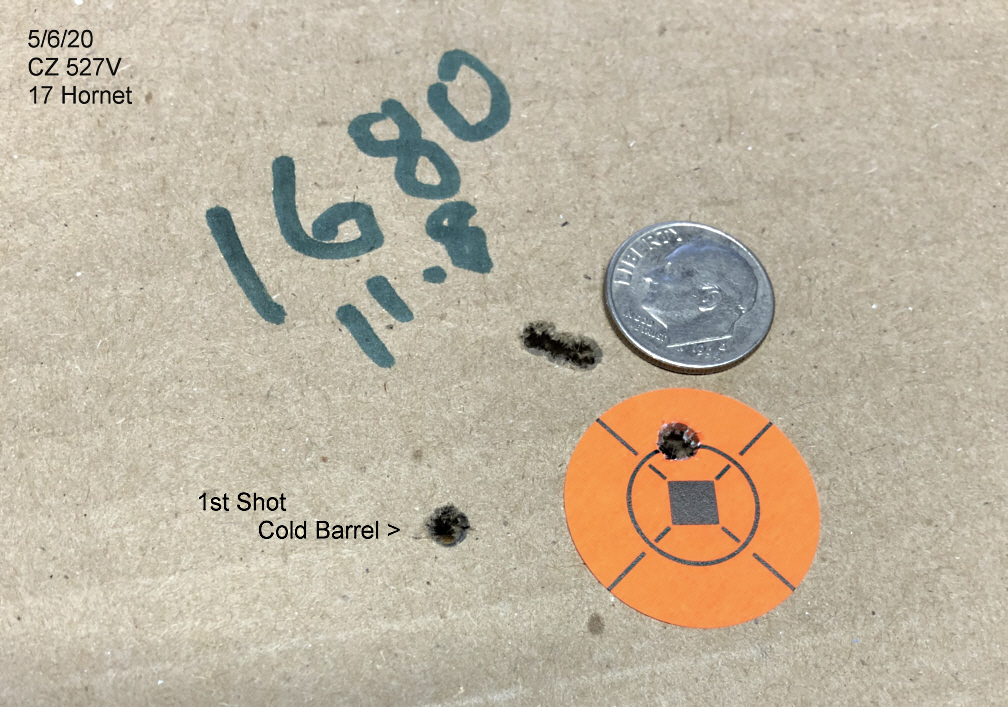 This will be my prairie dog load.
EXCEPT --
I had to crack open a new can of powder, so I thought I should at least test it for a couple of reasons.
All books tell you to reduce the charge and work back up when switching any component and this includes opening a new can of powder. My load is under max with no signs of pressure so I felt comfortable staying with the same charge. Without changing my powder measure setting I through a charge and scaled it.
Well, this powder came in heavier but it did not fill the case as much as the older batch when I backed it down to the same 11.8 grains. So I decided to try 11.9, which is still under max. It was going to be OK but it was printing lower than 11.8 which tells me that it's moving slower. Set up another 5 cases to charge and bumped them to 12 grains. They printed at nearly the same position as 11.8 but signs of pressure showed up with a slight amount of crater in the primer.
I did find the process interesting and the load shows plenty of potential so I'm happy. It was nearly dark when I tested the 12.0 grains so I could not even call my shots. No clue which shot was cold barrel or anything.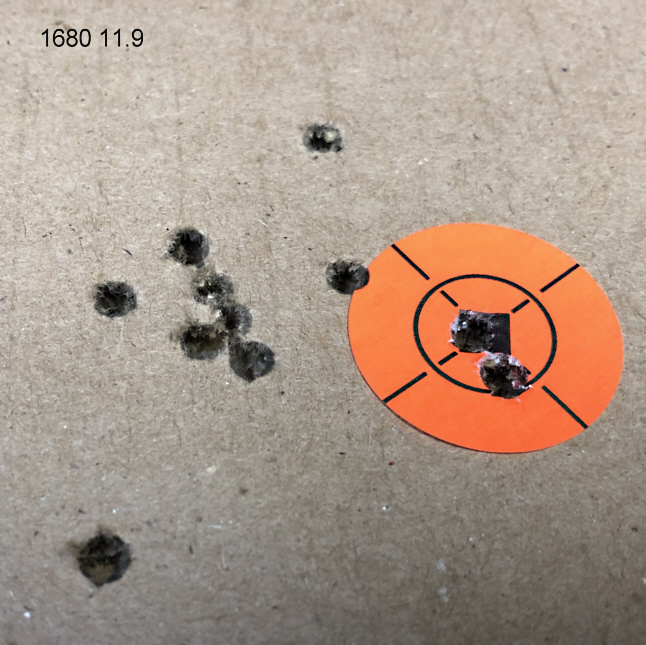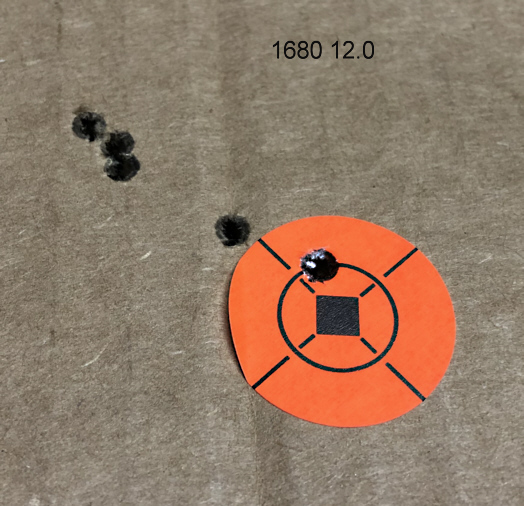 I probably should not be so discontent with the Walking Varminter but you can't make a diamond out of sow's ear. It did at least wake me up to the potential of the 17 caliber fodder which is why I am writing this now. I understand that Savage does now offer this with a better stock but that's probably the only improvement they'll make to it.

They likely could not improve on the accuracy. It's a tack driver right out of the box with the right load. But that's where the beauty ends.
The silky smooth action of the CZ by comparison is just one of the finer points of the CZ. Add to that a set trigger, a mauser style extractor, a 5 round steel mag and metal finish second to none and it is hands down top dog in this arena.
---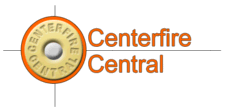 Last Modified: Wednesday, May 13, 2020 10:37 PM
Copyright Centerfire Central 2020