Savage Model 25
---
Early in 2013 I purchased a Savage Model 25 chambered in 17 Hornet and late in the 2013 purchased one chambered in 222.
The fact that I purchased 2 of them should be indicative that they are good guns but over the years I have become a little frustrated with them.
Both of the 25's I have are incredibly accurate. In fact last fall I shot the 222 and asked myself after looking at the target, "why am I not hunting with this?" It shoots tiny little groups over and over again.
But the truth is, I don't hunt with it because it's a pain in the butt.
For starters, I don't like the stock. It's cheap and flimsy. The trigger guard on the Hornet broke at the back screw. Sure I could buy and aftermarket stock but I don't love the gun enough to spend the money on it.
The model 25 has bolt handle that sticks almost straight out. I have bumped them out of battery in the hunting field and that is a hell I don't appreciate. Yes, that could be bent or replaced with one that would suit me but the larger insurmountable problem with the gun is the failure to feed smoothly.
I have used the 17 Hornet in pasture poodle work but it is not a pleasant undertaking. By design, you cannot simply open the chamber, lay a cartridge in there and close the bolt. It won't work. You have to fight to get a cartridge into the chamber unless you want to take the time to load the magazine. A false floor plate/follower might be available but I haven't found one. Accuracy wise it works quite well, does the job on prairie dogs and at short range, foxes and coyotes. I am confident that at 150 plus it would still work on K9's if you put the bullet in the right place but that speaks more to the caliber than the rifle.
Savage does make a heavier version with a nice stock you still get the same crappy action.
If I had it to do over again I would have waited for the CZ 527 in both calibers.
Bill
---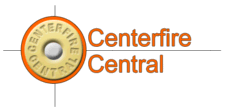 Last Modified: Wednesday, June 29, 2016 12:46 PM